Recycling, garbage and compost at multi-family homes
Calgary Housing Company multi-family homes use City of Calgary Waste and Recycling Services for our garbage, recycling and composting services. The following information and resources will help you understand what goes in which bin, and what can and cannot be recycled and composted.
What Goes Where?
Garbage (Black Carts)
Put material into tied garbage bags before putting into your dumpster or cart.
For carts, use large plastic bags to line the container to save on multiple bags.
Recycling (Blue Carts)
Put all recyclables loose in your recycling bin, except for bagged shredded paper and bundled plastic bags.
Properly rinse out your containers before recycling.
Food & Yard Waste (Green Carts)
Use newspaper, paper bags or certified compostable bags for food and yard waste, or throw items loose into the bin.
Waste bags help to prevent material from sticking to bin, but are not required.
City of Calgary Resources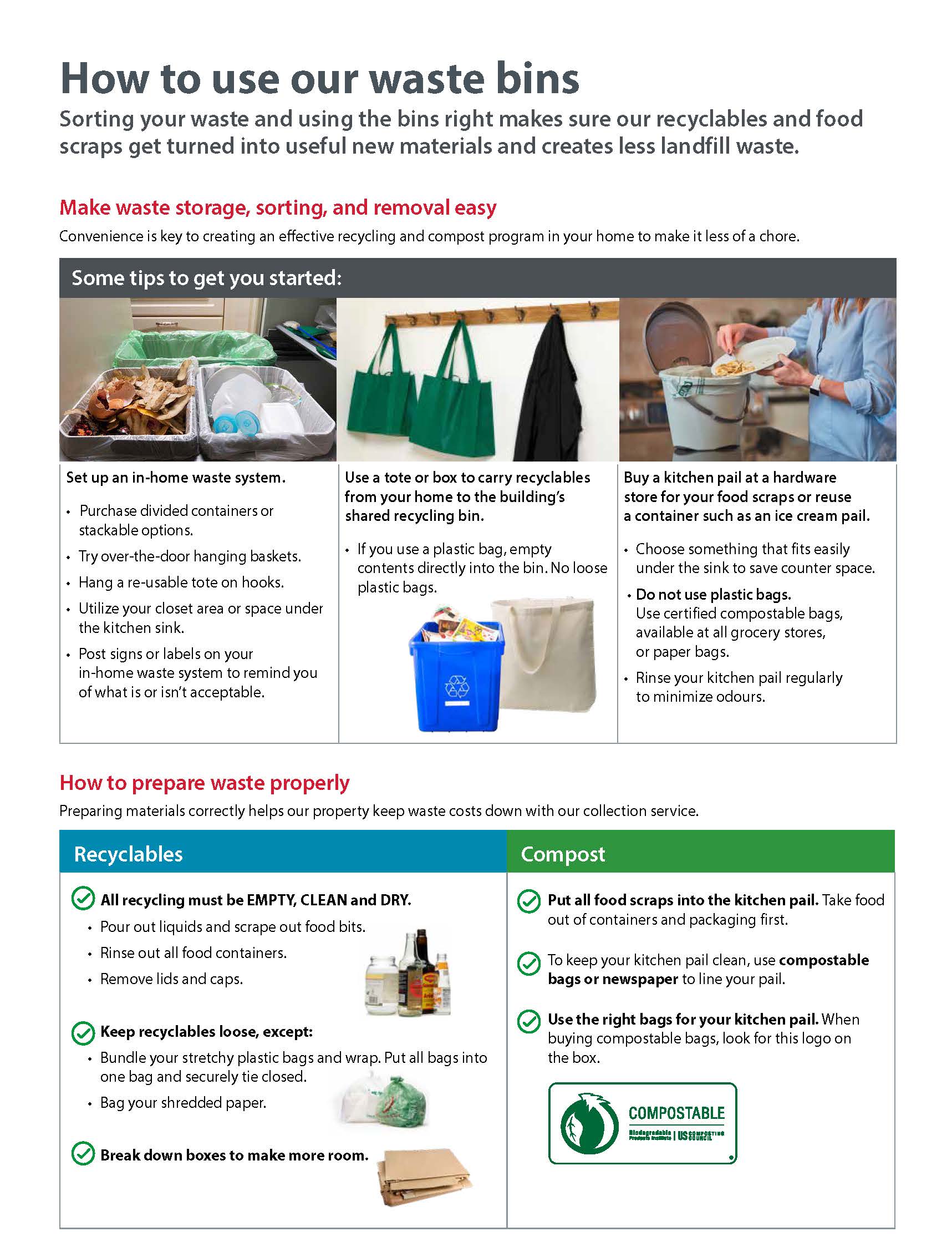 Recycling (Blue Bin)
Compost/Food and Yard Waste (Green Bin)