Fire Safety Tips to Keep Your Family and Your Neighbours Safe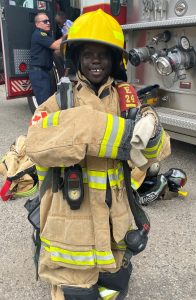 Calgary Housing Company's mission is to "Make life better for Calgarians through the provision of safe, affordable housing to low and moderate income households". As safety is a vital component of this, CHC puts significant effort into identifying and managing risks that may arise at the properties we manage. One of the most serious of these is the risk of fire.
According to one insurance provider, there are approximately 24,000 house fires in Canada each year. While this is a concerning number, statistically your chance of being involved in a house fire is quite low. One of the reasons for this is the variety of systems included in the design and construction of residential buildings in Canada. As a landlord, CHC is committed to maintaining and, where appropriate, upgrading, these systems to ensure that the risk of fire for our residents is kept at the lowest possible level.
Resident participation in fire safety is vital to keeping residents and their neighbours safe from fire. CHC manages a large portfolio with many different types of properties, but these can be split into two main groups: single family homes and multi family residential buildings.
Single family homes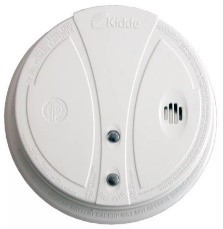 Single family homes come in a variety of styles such as detached house, duplex, 4-plex or townhouse. If you enter your suite through your own front door to the outside, you will generally fall into this category.
For single family homes, there are several important fire safety concepts:
Your residence should have at least one smoke alarm per floor
If your smoke alarm begins to give off a series of irregular beeps call CHC to have the battery or the unit replaced
Make sure you test your smoke alarms monthly by pushing the test button on the alarm
Talk to your children about what to do if they hear the smoke alarm go off
Make a fire escape plan and share it with your family
Learn the exits, including doors and window
Sleep with your bedroom doors closed as this helps slow the spread of smoke and fire
Multi-family residential suites
Multi-family residential suites can usually be identified by the fact that your home is entered from a common corridor or hallway. These buildings usually have a larger number of suites and a greater height.
This type of building will have a whole building fire alarm system with detectors placed throughout the building in suites, corridors, common areas and service rooms. If any one of these detectors sense smoke, it will trigger an alarm in the entire building. In addition to automatic detectors there are manual pull stations adjacent to every exit which can be used to trigger the alarm.
Important fire safety advice for residents of multi-family properties includes:
Be aware that when an alarm is activated, sirens will sound throughout the building
Residents should evacuate the building immediately if the siren sounds
The fire department will be automatically notified when the alarm sounds
If there is a fire in your own home,

you should leave the unit and pull the fire alarm on your way out.
Call 911 as soon as you are outside the building
If you are unable to leave your unit call 911 and explain where you are
In addition to the fire alarm system, multi-family buildings are equipped with fire doors. The doors are fire rated and have a self-closing device to keep the door shut when not in use. This is an extremely important component of the building design. A fire door left open during a fire will allow the fire to spread much more quickly to other parts of the building.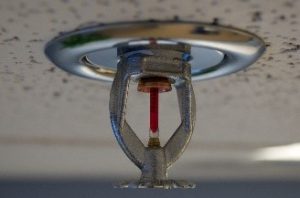 Some large buildings have sprinkler systems in them. Sprinklers will be visible on the ceilings and in corridors. These heads are very sensitive to heat so that when the air around them reaches a preset temperature they open and release water to control the growth of the fire. If a sprinkler is activated the fire alarm will also go off and the Fire Department will be notified.
To be as safe as possible in the event of a fire, CHC recommends the following actions:
Make a fire safety plan and share it with all members of your household
Learn where the fire exits are in relation to your unit
Fire exits will be indicated by illuminated exit signs, please not the elevators will not work in the event of a fire
Each floor will have a fire evacuation plan and muster points posted in common area
If you have sprinklers in your unit, do not obstruct them by hanging things from them or covering them
Sleep with your bedroom doors closed to slow the spread of smoke and fire
The most important thing you can do to protect yourself is to evacuate the building if you hear the fire alarm. You may not see fire or smoke but that does not mean that there is no danger. CHC provides notices in advance of any tests of the fire alarm system where the sirens will sound, if you have not had a notice and you hear the alarm, please assume it is a real fire and evacuate the building.
With your help we can keep the risk of fire low and help keep our neighbours safe.