CHC Celebrates Redevelopment of Bankview Homes With Community
CHC celebrates redevelopment of Bankview homes with community
May 26, 2017 (CALGARY, AB) – Calgary Housing Company and The City of Calgary are excited this week to be celebrating the redevelopment of a 26-unit affordable housing property in the Southwest community of Bankview.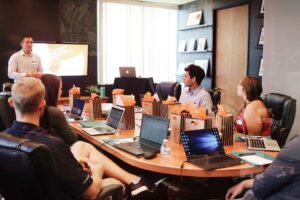 Originally constructed in 1983, the Bankview property has recently undergone interior and exterior renovations that will extend its usable life by at least 25-30 years.
"We are thrilled to be showing off this great work, a project that ensures 26 affordable homes will continue to be available for Calgarians for decades to come," says Sarah Woodgate, President of Calgary Housing Company. "We need more affordable housing and we are very excited to see new developments coming on line now with more on the horizon – but this project shows how investment in existing properties allows us to help as many people as possible."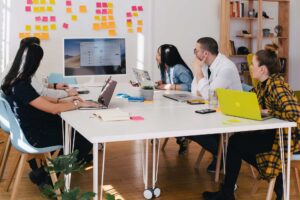 The redevelopment of the Bankview property cost approximately $1.5 million with $750,000 provided by the Municipal Sustainability Fund – a joint municipal-provincial arrangement. Additional funding was provided from CHC's capital program.
Overall, the investment of approximately $58,000 per door will result in an extended lifespan of 25 – 30 years. New construction of this kind of housing is estimated to cost approximately $225,000 per door.
"It is incredibly important that we maintain the housing resources we have and ensure the affordable housing we provide is safe and appropriate and properly maintained," says Mayor Naheed Nenshi.
The Bankview property is an example of Calgary Housing Company's mixed market model in which homes are provided to Calgarians in each of the three rent levels offered by CHC – deep subsidy social housing, mid-range affordable, and market. The Mixed Market Model supports vibrant, diverse communities, maximizes revenue from the property to support sustainable operation, and provides a social enterprise opportunity for market-rate tenants to support the affordable housing system when they select a CHC-managed home.
In Summer 2020 we compiled a new Printable PDF version of important information for tenants. You will find details on how to connect with CHC, guidance on the programs we provide, and advice on maintenance and management of your home. Keep a copy of the PDF on your device or print your own hardcopy. Download CHC Tenant Handbook 2020