Bike Event at Vista Heights
Bike Event at Vista Heights
The Kiwanis Club of Calgary Chinook in collaboration with Calgary Housing Company and Two Wheel View held a bike and helmet giveaway at their Vista Heights Complex on April 21, 2021.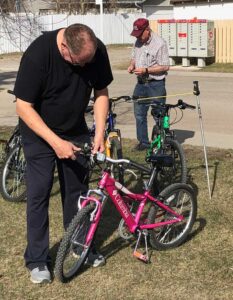 The partners believe it's a great way to give back to the community, make every child feel special, while creating a way for them to get exercise and explore their community. The day was dry, sunny, and warm, with temperatures in the teens for volunteers and the Two Wheel View mechanics to set up the bike station.
Volunteer Joanne indicated, "It was wonderful to see the excitement of the kids".  Over 13 bikes and 12 helmets were given away that day, in fact they returned the next day to provide a special bike to a teenager as they did not have a bike suited for her on the day of the event.
Darlene, the  Bike Co-ordinator of the event exclaimed, "when I went to drop the bike off, I was so happy to see a young  mom helping her child learn how to ride their bike with training wheels.  Darlene further exclaimed that the event drew interest from passerby's who were inquisitive to what the event was about.
Special thanks to Calgary Neighborhoods, Daniel Kebede for securing the park behind the unit for the event.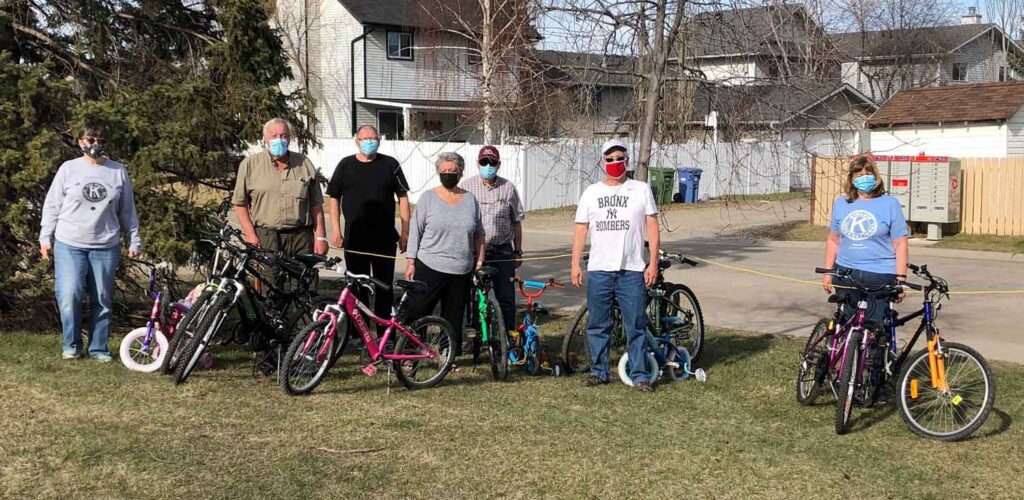 Volunteers from the Bike Even.
In Summer 2020 we compiled a new Printable PDF version of important information for tenants. You will find details on how to connect with CHC, guidance on the programs we provide, and advice on maintenance and management of your home. Keep a copy of the PDF on your device or print your own hardcopy. Download CHC Tenant Handbook 2020